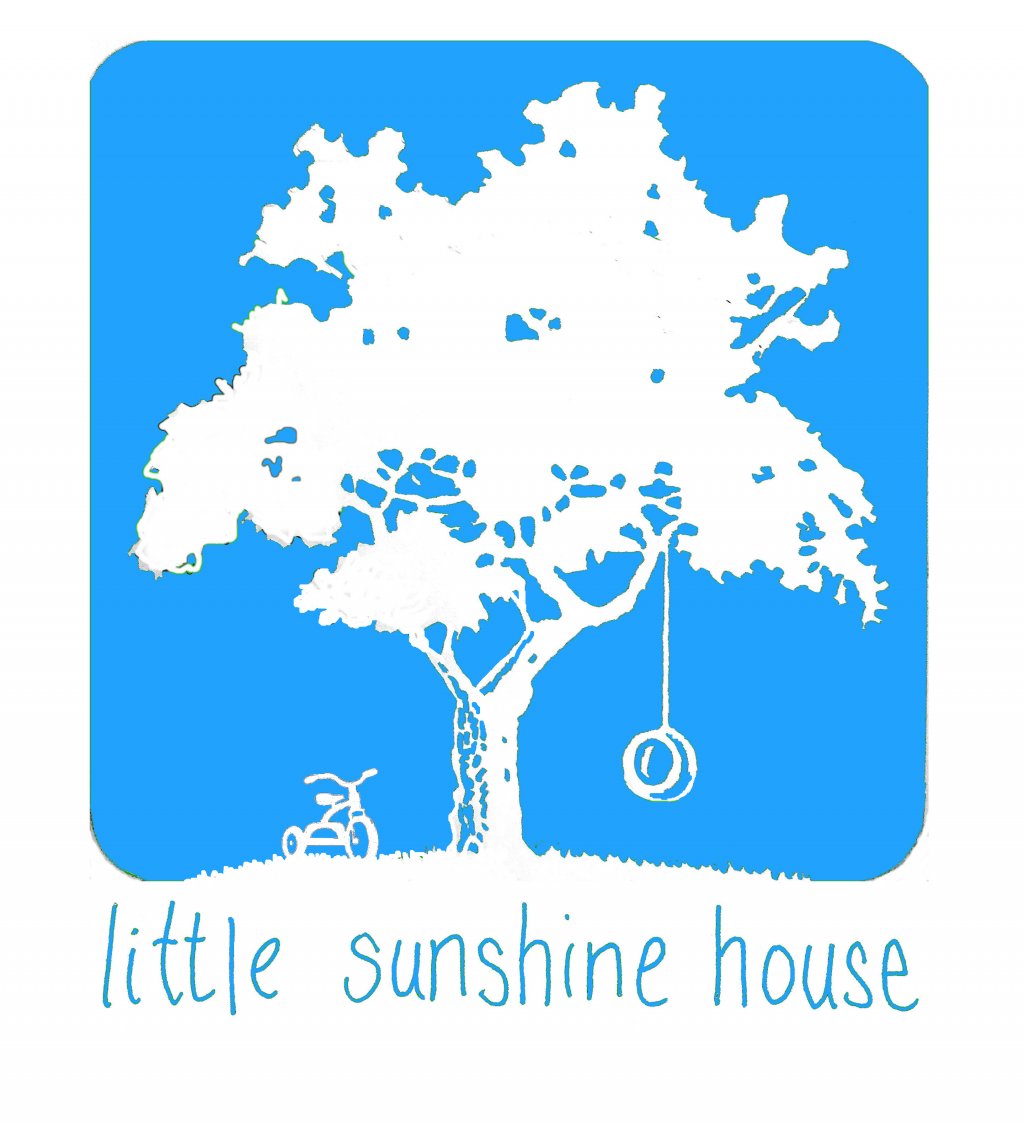 Parent Handbook
Table of Contents
Welcome………………

MissionStatement…………………………….

Philosophy ……………………

Goals for Children and Families ……………

Admission Policy ………

Parental Involvement ………

Annual Registration …………………

Enrollment Process ……………………

Tuition …………

Hours of Operation and Holidays …………

Early Childhood Education Program

Preschool Program

Staff Qualifications

Communication

Health and Safety

Emergency Info

Nutrition

General Policies

Discipline

Grievance Procedures

Termination Policy

Admission Agreement

Appendix I Emergency Kit

The vision of Little Sunshine House Reggio Inspired Preschools is to create a unique and special community that inspires and engages children, families and educators as they grow and develop.
Mission
The mission of Little Sunshine House is to provide quality early care and education for young children by drawing from current research, that supports the idea that children are constructing their learning to provide a balance of intellectual stimulation, emotional support and physical nurturance. Little Sunshine House is dedicated to providing quality in early care and education for young children. Eligible children and families are served without regard to sex, sexual orientation, race, religion, ethnicity or special rights. We strive to reflect the larger community of Long Beach in our program.
Philosophy
While it may look like 'play' it is our philosophy that experimentation, exploration and questioning are the natural mode of learning for the young child. It is our core belief that in play the mind is always busy.
Young children develop rapidly. In fact, more development occurs during the first five years than at any other stage of life. A balance of, social, emotional, intellectual and physical stimulation is essential for development to be optimal. In our program we support and enrich individual development through several goal areas.

Program Goals:

To Support Children Socially and Emotionally by providing experiences that are intentional, as well as, responsive to the individual child while encouraging self-care and independence.

To Support Children Intellectually by providing opportunities that reflect the child's interest. These opportunities provide time for interactive exploration while also providing a unique and exciting learning experience.

To Support Physical Development by providing outstanding outdoor classroom, playground and a variety physically stimulating activities.
Welcome

Welcome to Little Sunshine House. We are excited that you have chosen to take this journey with us. We are here to provide the best possible care and early education for your child/ren. Our program offers children learning opportunities by providing a rich environment that encourages learning through experimentation, exploration and questioning. We are proud of our program, our comfortable and well-equipped environments and our qualified Staff.
We have prepared this PARENT HANDBOOK to acquaint you with our program and your responsibilities. For the purpose of this handbook, "parent" is defined as the person who has legal responsibility for the care and welfare of the child. Please become familiar with this handbook and refer to it often. It will answer many questions you may have regarding our policies and daily procedures.
We will make every effort to inform you of your child's activities and development at Little Sunshine House. Ongoing cooperation and communication between the home and school is important to your child's progress. We use the App Brightwheel and invite you to use this tool to build a strong connection between LSH and home.
We are a fully inclusive preschool welcoming all families. It is our goal to ensure that all families feel supported as partners in their child's education. We welcome all. Little Sunshine House does not discriminate against children or their family. It is our goal to reflect the surrounding Long Beach community within our programs. Little Sunshine House will make every effort to include all children to the fullest extent possible.
Admission Policy

Little Sunshine House is dedicated to providing quality in early care and education for young children and their families. Eligible children and families are served without regard to sex, sexual orientation, race, religion, ethnicity or physical handicap. The program does not include religious instruction or worship.

Parental Involvement

Little Sunshine House wants parents to feel involved and knowledgeable concerning their child's experience at the center. There are many ways for parents to be involved in their child's preschool experience.

Brightwheel

Families will be invited to connect with us through Brightwheel. This app allows us to maintain your files and information on a secure platform. Your child's primary educator will be able to update you via photos about activities, messages can be sent from both LSH and from the parent, there is a calendar and it also serves as a way to bill and pay for tuition.

Documentation

LSH educators spend a lot of time documenting the activities that the children are interested in. This documentation serves as a way for parents and educators to gain insight into how children are constructing knowledge.

Volunteering

Parents may volunteer in the A.M or P.M program. Throughout the year there is a sign-up with times and activities such as Read Across America. In addition, we request that families contribute 8 hours of volunteer hours per year. At our annual back to school night parents may sign up for one of our many committees including Parent Meet Up Committee, Scholastic Book Committee, Web Page/Social Media Development Committee, Outdoor Maintenance Committee . . . .

As many parents work full-time throughout the Summer, we hold evening picnics that allow the parents, their children and the teachers a relaxed opportunity to get together.

Parent Meeting

There are several voluntary parent meetings throughout the year. Topics include information on our program and Reggio along with parenting issues. We welcome your suggestions.

Parent-Teacher Conferences

Parent-Teacher Conferences are offered throughout the year. If you wish to have a conference with your child's primary educator, simply message the educator and one will be arranged for you. The conference is usually 15-20 minutes long and provides time for you and your child's primary educator to discuss your child.

Annual Registration

An initial $50 registration fee and a $100 material/music for preschool or a $50 infant/toddler material fee is charged at the time of your family's enrollment. An annual material and music fee of $100 will then be charged each year in September. There is no guarantee of re-enrollment if your child re-enters the program. All registration fees and re-enrollment fees are non-refundable.

Enrollment Process

Little Sunshine House CDC maintains a waiting list of families desiring care at their facility. We encourage parents to visit and fill out an Interest form after which they will be placed on the wait list. Once it is determined that space is available, families will be contacted for an Enrollment Interview with the Director. During the Enrollment Interview, parents will become familiar with policies and procedures, complete enrollment forms and have an opportunity to share information regarding their child and family.

After the Enrollment Interview, a time will be scheduled for the child and parent to come and visit their classroom. During this minimum of one-hour visit, parents will have an opportunity to see the classroom environment in action. Parents will have a chance to meet the Teachers, share pertinent information regarding their child and find out where things are located within the classroom. They will be able to observe how the Teachers interact with their child, the other children in the room and the adults in the room. Parents will stay with their child during this visit.

The next step in the enrollment process is for the child to stay by him/her self for a shortened day. The processes will take into consideration the needs of the child and the parent. For example, those enrolling in the full day program may stay for a half-day beginning in the morning while those enrolling in the half day am program will stay for half of the time based on their program. All required enrollment forms need to be submitted before the child can attend their program. Tuition begins on the first day of attendance. This process of a gradual transition to Little Sunshine House CDC is designed for a smooth transition into the program. Please be aware that it is natural for children to take a while to adjust. Stay in close communication with your child's caregiver. Good communication helps both you and your child succeed in adjusting. Most children will make the adjustment to LSH in four to six weeks, but each child is different. Taking time during the transition process to help your child adjust will benefit both of you.

Enrollment Forms

The California Department of Social Services' licensing regulations stipulate that all children entering Little Sunshine House CDC must have the following forms completed and signed before attendance:
Physician's Reports – Child Care Centers (LIC 701)
Child's Preadmission Health History – Parent's Report (LIC 702)
Consent for Emergency Medical Treatment (LIC 627)
Parent's Rights (LIC 995)
Personal Rights (LIC 613A)
Identification and Emergency Information (LIC 700)
In addition to the forms above Little Sunshine House CDC requires the following information and/or forms completed and signed before attendance:

Copy of the child's current immunizations
Admission Agreement (last Page of Parent Handbook)
Family Enrollment Information
Application
Copy of Parent's driver's license or identification Card
Other documentation required may include:
Birth Certificate for verification of child's birth date
Documentation of negative TB results for child within one year of entrance

It is important that Little Sunshine House CDC maintain current and accurate records on each child so that parents can be contacted in case of an emergency. The above listed forms must be kept current at all times. This information includes address, home and work telephone numbers, work location and names of at least two authorized persons to pick up your child. Your child's current immunization record must be received prior to or at the time of enrollment and must be kept current at all times. It is your responsibility to notify the Center Director of any changes. Failure to do so may result in termination of services.

It is the responsibility of the enrolling parent or legal guarding to accurately complete and sign all enrollment forms and keep the information updated as needed. By signing the enrollment form, the enrolling parent or legal guardian is also certifying that they have legal authority for the child. California law is clear that parents who have joint legal custody have equal access to all information regarding the child including enrolling the child and making changes to the enrollment information. Court orders are required to prevent a parent or legal guardian from certain activities such as picking up the child or visiting the child at the Preschool. We reserve the right, however, to prohibit individuals from being at the preschool if the health and safety of any child or staff is threatened or compromised.

Our policies do not allow staff to make copies of forms and other documents or provide testimony, verbally, or in writing, about any child. If subpoenaed by court order, a director will review the subpoena and contact the attorney. It is not in the best interest of any child for staff to act with partiality to one parent or the other.
If you should have any question, please speak with a Director.

Tuition

Tuition represents the largest source of income for Little Sunshine House and we rely on these fees to assure that we can provide quality early education and care for your child at the most affordable rates possible. The snack (toddlers and preschool) is included in your weekly fee. Please refer to the current tuition rate schedule. Tuition fees are subject to change at any time with a 10-day written notice.

Since full and timely payment of tuition is critical to our ability to maintain our operations, we would like to outline our policies and procedures regarding the payment of fees to Little Sunshine House CDC as follows:
Tuition is due monthly and can be paid directly through Brightwheel. In addition, checks are excepted and can be placed in the tuition box when your child is dropped off on the first day of the month. Tuition may be paid by personal check or money order payable to Little Sunshine House CDC. Returned checks will be subject to a $20.00 fee for each returned check. If a check is returned, you will be notified and will be expected to obtain a money order for the original check amount and the retuned check fee. Henceforth, you will be required to pay your tuition with a money order. Checks will no longer be accepted as payment.

There is no reduction in payment in the tuition amount if your child is sick or on vacation. Payment of your tuition assures that your child's place in our program is maintained during his or her absence. We can not guarantee re-enrollment if you choose to take time off. We are a year-round program and as such draw from our current interest list to ensure that we remain fully enrolled year round.

If your child is ill or the family is going on vacation, the Preschool should be notified so that your child's place in the program is maintained. An absence of more than five (5) consecutive days when Preschool staff has not been notified or paid for services may result in termination of enrollment.

Parents are responsible for tuition until Little Sunshine House CDC has been notified that you plan to discontinue enrollment. If you wish to withdraw your child from the program, you are required to notify the Director by giving a written notice at least three (3) weeks in advance of your child's intended withdrawal.

Late Policy and Fee

Please call as soon as you realize that you are going to be late for pick up. If your child is not picked up the end of your contracted day which is, 12:35 A.M. for the part-time A.M. or 5:30 P.M. for the part-time P.M. or 6:00 P.M for Full Day program, a late fee of $15 for each 10-minute period will be charged. While we close at 6:00 P.M. parents should arrive by 5:50 P.M. in order to check in with staff, gather children's belongings and say goodbye. All parents are personally responsible to pay late fees by the Monday following the week, in which the late fee is assessed. *For those parents receiving tuition assistance most programs will not pay late fees on your behalf and you will be personally responsible.

Little Sunshine House CDC reserves the right to discontinue services if the tuition and any late fees are not paid in a timely manner as detailed above.

Extended Care Beyond Nine Hours

Our contracted care with families is either for 4 hours (part time) or 9 hours (full time). Families that find themselves needing more than 9 hours of care on a weekly basis need to notify the onsite administrator. Extended hours will be accommodated at an additional rate of $7.50 an hour if staffing ratios can be meet and if it is in the best interest of the child. If a family frequently (more than twice a month) uses extended hours the hours will be billed at the end of the month as an additional fee.

Transitions

Children transition from their group based on many factors including developmental readiness, group dynamics, availability of space and age. We will notify parents three to eight weeks before a transition is likely to occur. The child's primary caregiver will work closely to connect the child to their new group and set of educators. Toddlers who transition to the preschool room and are not toilet learned will be charged the toddler tuition rate. The additional fee will help to offset the lower ratio needed to provide continued assistance with diapering in the preschool classroom. Preschool staff will work with parents to develop a toilet learning plan however they are not solely responsible for toilet learning a child.

Refund Conditions

There are no refunds for the tuition or registration fees (initial or annual). Please refer to the above stated policy, which requires at least three weeks written notice to discontinue your child's enrollment.

Hours of Operation and Holidays/Days Closed
LSH is open 6:45 A.M. to 6:00 P.M. Monday through Friday. While we close at 6:00 P.M. parents with a full-day schedule should arrive by 5:45 in order to check in with staff, gather children's belongings and say goodbye. We are closed for the following:

Martin Luther King Jr. Day

President's Day

Memorial Day

Independence Day 4th of July

Labor Day

Thanksgiving Day and the Friday following Thanksgiving Day

Christmas Eve through January 1st

The day following Easter Sunday

3 Staff In-Service Days (the first will be August 30th) and 2 Teacher Planning Days (one at the end of September and the other on Good Friday).

Early Childhood Program

Little Sunshine House CDC provides an educational program designed to meet the needs of the whole child. This program is based on the knowledge that young children are active learners involved in a process that uses all their senses as they work, and play with people and materials. Professionally trained staff plan and arrange stimulating learning environments which are appropriate for the different developmental stages of a child's life. These environments include indoor and outdoor areas. All children will participate in activities in these areas. Our outdoor classroom is open year-round in all weather conditions including rain. Children should have appropriate clothing and footwear along with dry clothing to change in to. The Teachers work together to meet the needs of the children, arranges the environment, and plan and implement activities. Weekly Plans are posted in the individual classes.

Our curriculum at Little Sunshine House CDC is based on current research that supports developmentally appropriate practices. Developmentally appropriate practices are those that take into account the way children develop and learn. We support the interest of each child, helping them to grow in their socio-emotional and cognitive skill development through hands-on experimentation with materials and concepts. We believe that your child will discover and learn by making the decisions needed to work through an activity, rather than being told exactly how to accomplish a task. As a result, you will find that no two-art projects look the same, and your child will discover many individual approaches to accomplish a task; thus, your child will not be asked or required to complete the activities in a specific manner. Our teachers build their classroom curriculum around ideas of interest to the children. Each day there are opportunities for children to explore materials and create meaningful experiences. This curriculum is often referred to as a "Reggio Emilie Approach" and is closely related to "Emergent Curriculum." The activities emerge from the daily life of the children and adults in the program, particularly from the children's own interest; it reminds us that spontaneity always has a place in the environments where young children play and learn. Nevertheless, as the world curriculum conveys, there is also Teacher planning in such environments, there is a curriculum.
Our curriculum provides opportunities in the following areas:

Language and Literacy – children are encouraged to talk, sing, make-up rhymes and listen to stories. Teachers provide supplies and opportunities for children to experience written material, flannel board stories, dramatic storytelling, dictations and puppet play.

Mathematical Thinking - children are encouraged to develop a sense of number and quantity. Examples are activities that include counting, determining more or less, larger or smaller, how many, recognizing patterns and shapes and developing a sense of time awareness.

Scientific thinking- children focus on the world they know and understand. Knowledge grows from the child's innate need to discover. Examples are measuring, comparing, using the five senses, questioning, predicting and analyzing results.

Social Studies – children explore the roles of relationships in their world. Examples are dramatic play, block building, recognizing similarities and differences in people, families and professions, and understanding the reasons for social expectations.

The Arts – encourage children to express their creativity through art, self-expression, dance, music, and dramatic play. In art children mix paint, pound and shape clay, and build structures with blocks, boxes and logos. Teachers expose children to a wide variety of ideas and experiences in the arts throughout the day.

Personal and Social Development – children are encouraged to develop a self-concept and self-control through interacting with others, problem solving, and conflict resolution.

Physical Development – includes large and small motor development, and an understanding of personal health and safety.
The day is a blend of child-initiated and Teacher-initiated activities including group time, free choice times, outdoor play, appropriate meals, snacks and rest times.

The curriculum will be enriched through the use of community resources. Local groups such as the police, fire department, musicians, artist and geologist will be invited to visit. If you have a special interest, hobby or talent you would like to share with the children please let your child's teacher know.
Sample Daily Schedule/Flow of the Day

At Little Sunshine House children spend time in mixed age groups (Community Time) and small peer groups. The benefits of mixed age groups include developing skills in help giving, teaching, sharing and sensitivity to others. In mixed age groups children often develop or try a new role which leads to a sense of positive self-regard. In mixed age groups children's language and understanding of social rules develop and they gain important life skills. Small group allows children to learn with their peer group curriculum relevant to their development. The literature, music, songs, and activities in small group provide a scaffold to more complex learning.